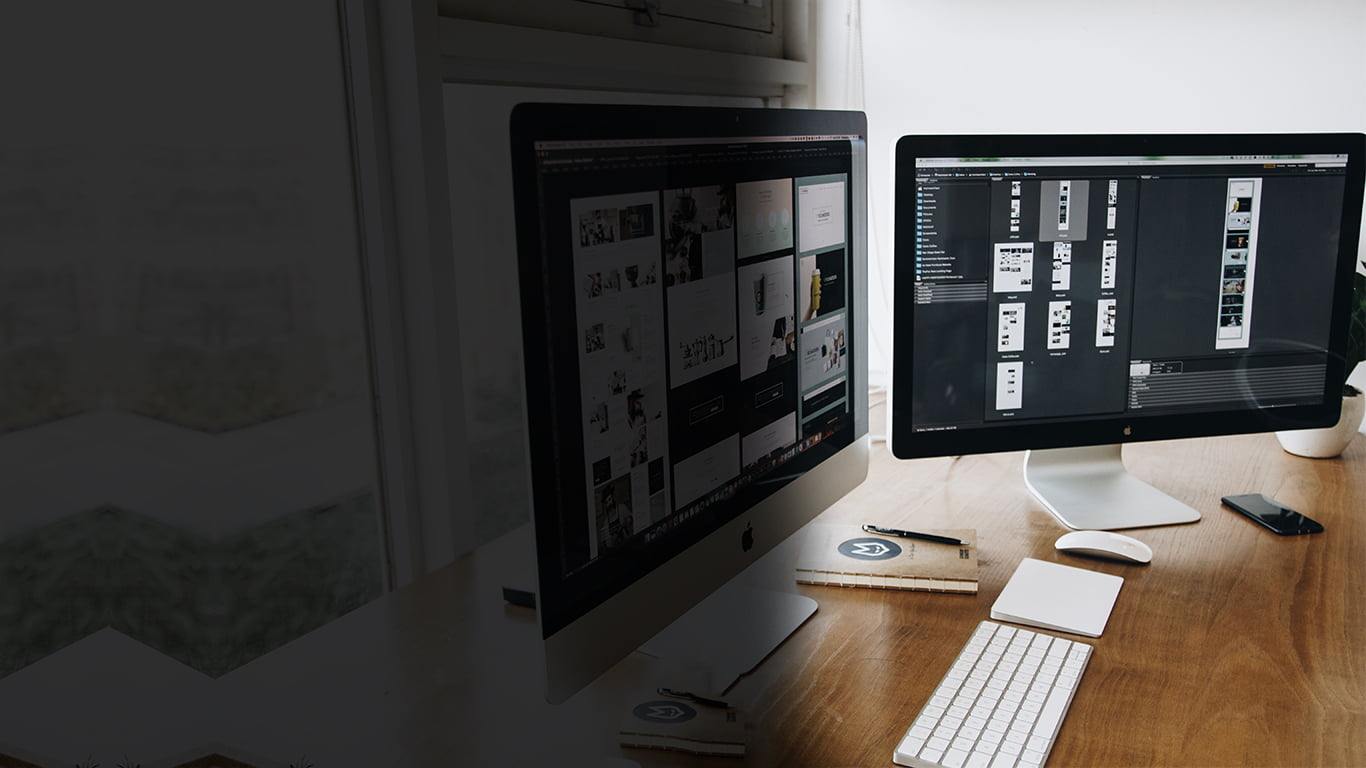 HIPAA Compliant WordPress Hosting
Highly Secure, Fully Managed, HIPAA Compliant WordPress Hosting For Healthcare Professionals
Get all your Queries Resolved
Why Choose WordPress with
HIPAA Compliance?





We Ensure
Learn about making WordPress HIPAA Compliant
HIPAA Vault's highly secure publishing platform for WordPress is a fully managed, hosted solution, designed for HIPAA compliance. It's a key consideration for completely secure WordPress hosting.
Medical practices and other handlers of sensitive data appreciate WordPress for its ease of use, variety of plugin themes, and online portal features. It's vital to understand that standard WordPress software is not secure for the storage or transfer of ePHI (electronically protected health information).
HIPAA Vault's managed WordPress secure hosting is designed to protect your sensitive medical data while keeping your site up and running at optimum speed.
Learn about making WordPress HIPAA Compliant
With our managed WordPress hosting services
We Ensure
What Is Included In Our HIPAA Compliant WordPress Website?
Configuration and Optimization
HIPAA Compliant
WordPress installation, configuration, & optimization
Establishment of Permissions
Editor role access to WordPress backend
Managed Security Services
Apache Server Configuration
Database Connection
Force Strong Passwords and Two Factor Authentication
Updated versions of MySQL and PHP
Audit controls to log site access for any activity that involves ePHI
Most updated security plugins, scanning for malware and providing 24/7 monitoring
Future Updates & Hardening
Migration
Migration services included up to 2 databases
Transfer web content
New host configuration
WordPress configuration
Requires admin credentials
Hear What Our
Customers Have to Say
I am really pleased with HIPAA Vault! The HIPAA Vault – secure email is essential for my job as a mental health therapist and I think the structure is clean and easy to use. The sales and customer support teams are also incredible… Regarding customer service, when I sought clarification (many times!) over a particular concern I had, they came to my rescue by patiently explaining both what caused the problem and offered appropriate solutions with an impressive response time. I highly recommend HIPAA Vault for HIPAA-compliant email services.
The team at HIPAA Vault are consummate professionals. They perform for us just like they were on our payroll – which is what you want and need from your frontline protection against the bad actors out there. And they gave us the same support when we were just starting out as they do now that we are 10 times the size! Their service is top notch.
Great support team with a very strong offering.
HIPAA Vault has provided excellent customer service to my web development team. They are quick to respond to all support tickets and offer advice to keep our sites running smoothly and securely. Everyone I have talked to maintains a professional attitude and is clearly focused on providing the best service possible.
Making the right decision when choosing a HIPAA-compliant partner is critical to an organization's success, and the clear benefits of HIPAA Vault make them the obvious choice. Their expertise and understanding of my particular needs allow me to be confident in their services; from proper system design to compliance checks and monitoring – allowing me to focus on reaching business goals and further growth.
Excellent customer service and quick response to any inquiries. Smooth and high quality full service provider that I recommend for those looking for a solid partnership in a hosting company. 7 great years with HIPAA Vault – and no issues along the way. Thank you HIPAA Vault!!!
HIPAA WP User Access
Log in to the WordPress admin area
Read posts
Comment on posts
Edit and delete own unpublished posts
Edit and delete own published posts
Publish own posts
Upload files to media library
Publish, edit and delete any post or page
Manage categories
Moderate comments
Edit themes
Add or remove users
(Author/Contributor/Subscriber level)
Manage Users
(Editor/Administrator level)
Managed by HIPAA Vault's 24/7 support team upon request
Add/Remove Themes
Managed by HIPAA Vault's 24/7 support team upon request
Install/Remove plugins and widgets
Managed by HIPAA Vault's 24/7 support team upon request
All Core/Plugin/Theme Updates
Managed by HIPAA Vault's 24/7 support team

Fully managed HIPAA compliant cloud hosting solutions that include onsite / offsite backups, vulnerability testing,…
All of our HIPAA Compliant Hosting Cloud Solutions Come With:
True HIPAA Guarantee and Compliance
Fully Managed Services
Live 24/7 Support
Up-to-Date Security
State-of-the-Art Data Centers
30 Day Money Back Guarantee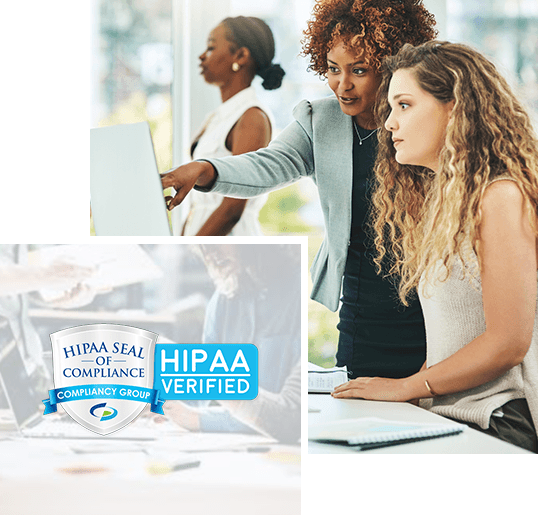 Our Managed Services
Included In All Of Our Hosting Plans
BC/DR
Two-Factor Authentication
Managed Firewall Rules
IDS & IPS
Anti-virus Protection
Custom IP Reputation
Host Intrusion Detection System
Web Application Firewall
Logging
Vulnerability Testing
Multi-tenant Isolation
Server Hardening
Anti-DDoS Management
SSL Certificate & Management
SIEM & Logger
Onsite/Offsite Backup
Bootless Kernel Updates
System Monitoring
Build Your Medical Website:
Medical Templates for HIPAA Compliance
WordPress Builder
HIPAA Secure WordPress Hosting FAQ
Questions about WordPress HIPAA compliance? Give us a call at 760-290-3460!
Our HIPAA Compliance Blog
Check Out Our Latest News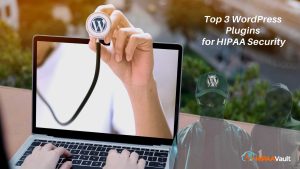 Update your WordPress site security with these excellent plugins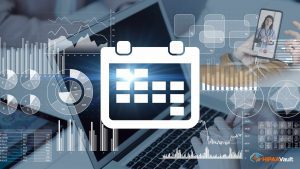 Are online scheduling plugins for healthcare HIPAA compliant?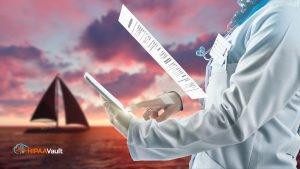 "There's a form for that." You'll hear it when you start a new business, do…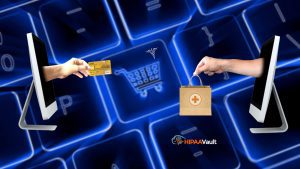 More than ever, commerce lives online. From banking to shopping, we've come to expect smooth,…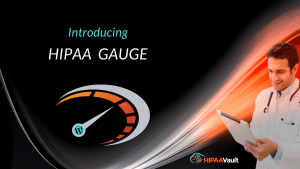 …And How HIPAA Gauge Can Help! by Stephen Trout Your gauges were peaking red, but…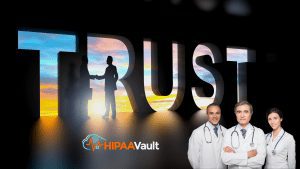 If "Whatever doesn't kill you makes you stronger" applies to 2021, Healthcare as an industry…