Send Secure & Encrypted Email With HIPAA Compliance
HIPAA Vault's HIPAA Compliant Email for Outlook Office 365 is a user-friendly solution for secure email, bringing simplicity and reliability to subscribers and their recipients, and integrating seamlessly with existing email infrastructures. Emails are encrypted before they leave your inbox and remain protected in-transit, giving you full confidence that sensitive, protected health information (PHI) will stay private – without the need for installation of additional client software.
Exchange Online Archiving provides the retention policy so that even deleted emails can be retrieved later as needed. Similarly, Azure Information Protection integrates with HIPAA Compliant Email Office 365 to provide labels or visual markings of metadata embedded in an email header or footer, providing classification for audit entry.
100 GB Mailbox per Account

Attachments up to 150MB per Message

Unlimited Archive Storage

In-Place Hold to Preserve Mailbox Items

DLP Controls for Regulatory Standards

Anti-Virus & Anti-Malware
Need a custom solution?
HIPAA Vault's HIPAA Compliant Email service requires a
registered domain name. Learn More
True HIPAA Guarantee and Compliance

Fully Managed Services

Live 24/7 Support

Up-to-Date Security

State-of-the-Art Data Centers

30 Day Money Back Guarantee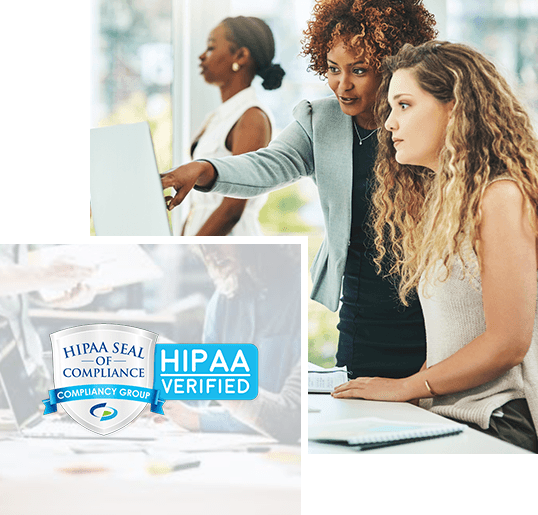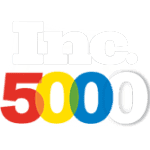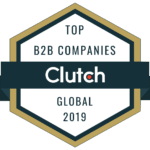 "The team at HIPAA Vault are consummate professionals. They perform for us just like they were on our payroll – which is what you want and need from your frontline protection against the bad actors out there. And they gave us the same support when we were just starting out as they do now that we are 10 times the size! Their service is top notch."
"I am really pleased with HIPAA Vault! The HIPAA Vault - secure email is essential for my job as a mental health therapist and I think the structure is clean and easy to use. The sales and customer support teams are also incredible. I never felt pressured to purchase the service from sales, but rather I was offered appropriate information so I could make a decision that best fit the needs of my practice. Regarding customer service, when I sought clarification (many times!) over a particular concern I had, they came to my rescue by patiently explaining both what caused the problem and offered appropriate solutions with an impressive response time. I highly recommend HIPAA Vault for HIPAA-compliant email service!"
''We chose HIPAA Vault because it was one of the few companies I found that offered the whole package in terms of website hosting and WordPress security management. PacMed is also a non-profit, so the price for services fit within our budget limitations."
HIPAA Vault has provided excellent customer service to my web development team.They are quick to respond to all support tickets and offer advice to keep pur sites running smoothly and securely. Everyone i have talked to maintains a professional attitude and is clearly focused on providing the best service possible.
"Making the right decision when choosing a HIPAA compliant partner is critical to an organization's success, and the clear benefits of HIPAA Vault makes them the obvious choice. Their expertise and understanding of my particular needs allow me to be confident in their services; from proper system design to compliance checks and monitoring – allowing me to focus on reaching business goals and further growth."
"Great support team with a very strong offering."
"HIPAA Vault provides the security solutions practitioners, developers, and enterprises need to safeguard private medical data from costly exposure. The company's HIPAA-compliant cloud services provide peace of mind so health care businesses can focus on their core competencies rather than maintaining and securing servers."