Government Procurement Opportunities
Secure Cloud Solutions With HIPAA Compliance
SBA 8a And HUBZone Certified
Leverage Catapult FedCloud's Extensive Portfolio of
Secure Government Cloud Solutions
HIPAA Vault's unique partnership with Catapult FedCloud provides an array of cloud-based solutions and services to Federal Agencies. Our technical expertise includes:
FedRAMP Compliant Public and Private Cloud
Cloud Migrations
24/7/365 Managed Security Services
Risk Management
Infrastructure Support
Health IT Services, and more.
We take pride in our ability to understand the complexity of your technical environment and design customized lifecycle solutions. Our service-based solutions leverage deep industry knowledge and proven business practices to drive efficiencies and ensure mission success.
Catapult FedCloud Capabilities
What We Offer
FedRAMP Moderate ATO public cloud, within the Google Cloud Platform (GCP).  Our highly responsive and scalable cloud is combined with 24/7/365 managed security services, and is available for any public entity or organization willing to contract for it. Our cloud computing services via GCP adhere to the essential cloud characteristics described in NIST 800-145.
FedRAMP Ready, private cloud for government-wide use, to comply with the most stringent NIST 800-53 r4 and NIST 800-171 r1 controls. This cost-effective, FedRAMP datacenter is an exclusive, dedicated cloud-based space, allocated to specifically assigned consumers, inaccessible to unauthorized parties outside the project scope. Customers may request dedicated hardware, be placed on shared hardware, or combine co-location services with either of the above.
Who We Serve
Our clients are primarily located in North America. We are a qualified business able to perform and bid on private, public, and federal contracts.
Gil Vidals – CEO
Etica Inc.
Gil Vidals started Etica Inc. DBA HIPAA Vault in 1997 with the mission of providing uncompromising and affordable HIPAA compliant hosting combined with world-class customer-service and 24/7 technical support.
Today, HIPAA Vault leads the way as a secure cloud provider. Whether for enterprise-level clients like Deloitte or Northrop Grumman, or the myriad of smaller healthcare offices and clinics we serve, our talented team of IT professionals consistently delivers the highly secure infrastructures and services required for all our commercial and government accounts.
"We win – and keep – customers with our world-class service and technical support. HIPAA clients routinely tell us how important it is to have a higher level of service, and we deliver on that with all our products and services." – Gil Vidals
All of our HIPAA Compliant Hosting Cloud Solutions Come With:
True HIPAA Guarantee and Compliance
Fully Managed Services
Live 24/7 Support
Up-to-Date Security
State-of-the-Art Data Centers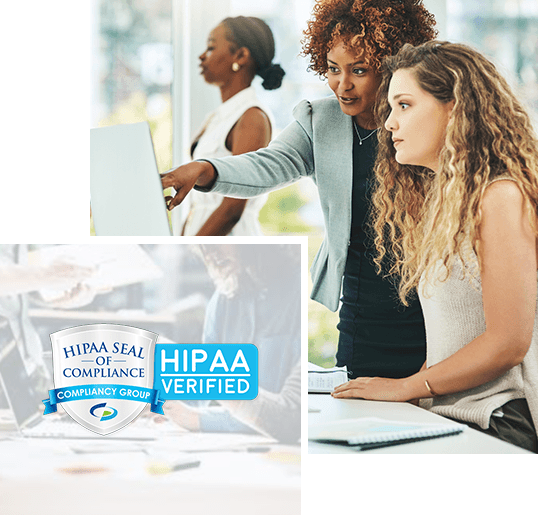 Hear What Our
Customers Have to Say
I am really pleased with HIPAA Vault! The HIPAA Vault – secure email is essential for my job as a mental health therapist and I think the structure is clean and easy to use. The sales and customer support teams are also incredible… Regarding customer service, when I sought clarification (many times!) over a particular concern I had, they came to my rescue by patiently explaining both what caused the problem and offered appropriate solutions with an impressive response time. I highly recommend HIPAA Vault for HIPAA-compliant email services.
The team at HIPAA Vault are consummate professionals. They perform for us just like they were on our payroll – which is what you want and need from your frontline protection against the bad actors out there. And they gave us the same support when we were just starting out as they do now that we are 10 times the size! Their service is top notch.
Great support team with a very strong offering.
HIPAA Vault has provided excellent customer service to my web development team. They are quick to respond to all support tickets and offer advice to keep our sites running smoothly and securely. Everyone I have talked to maintains a professional attitude and is clearly focused on providing the best service possible.
Making the right decision when choosing a HIPAA-compliant partner is critical to an organization's success, and the clear benefits of HIPAA Vault make them the obvious choice. Their expertise and understanding of my particular needs allow me to be confident in their services; from proper system design to compliance checks and monitoring – allowing me to focus on reaching business goals and further growth.
Excellent customer service and quick response to any inquiries. Smooth and high quality full service provider that I recommend for those looking for a solid partnership in a hosting company. 7 great years with HIPAA Vault – and no issues along the way. Thank you HIPAA Vault!!!