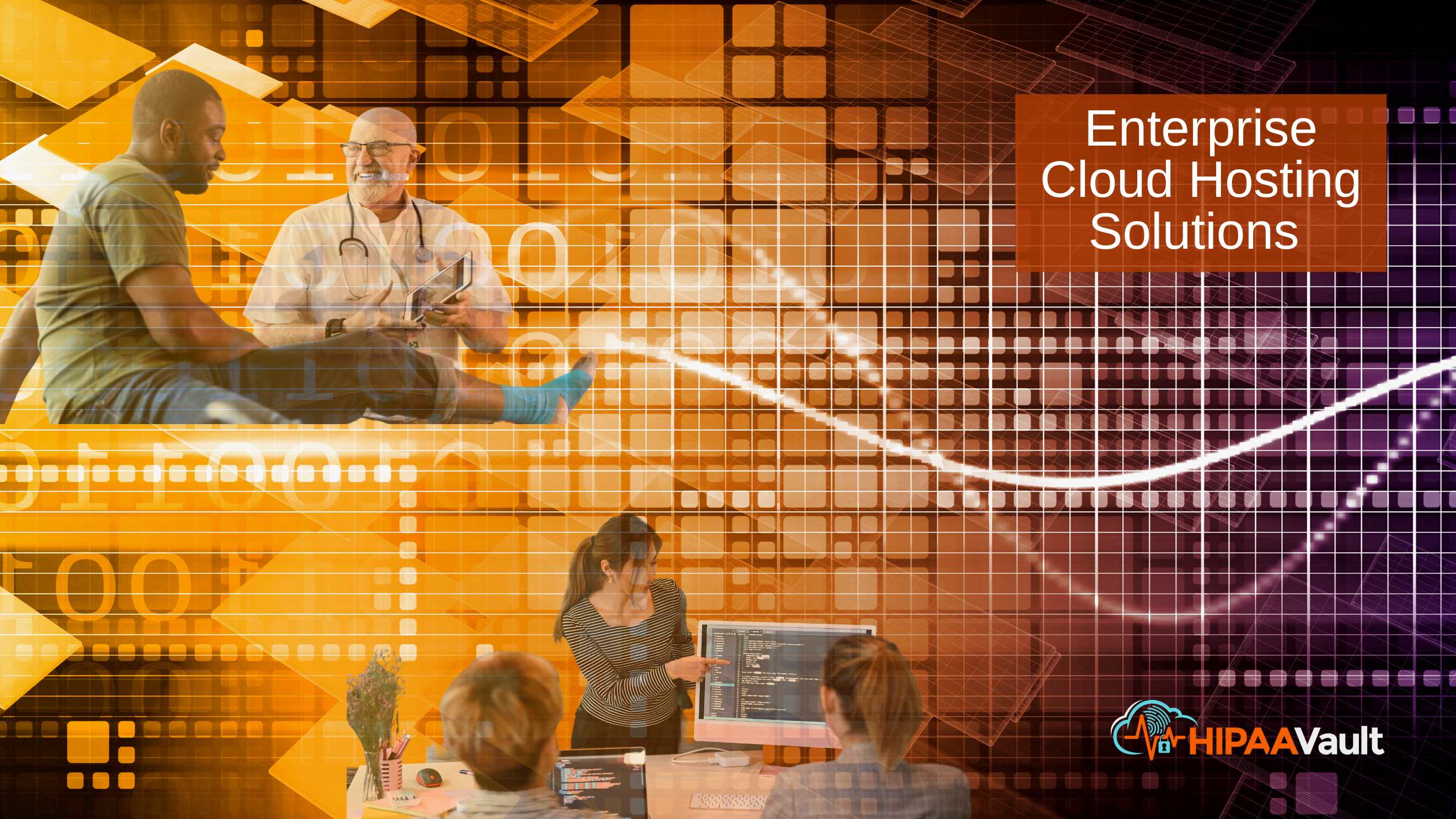 Extracting value from big data – it's top-of-mind for healthcare enterprises.
The reason is clear: when massive amounts of data can be retrieved, analyzed, and merged (known as interoperability) from various hospital records and medical research on public health, greater insights and a more informed diagnosis for patients may be achieved.
Think of the value of catching a disease warning sign early. The old adage that "prevention is better than cure" translates to effectively treating diseases "upstream," before they progress into serious conditions.
Patient outcomes may be vastly improved, while medical costs and exam times are greatly reduced.
"That sounds ideal," you say, "but how is this achieved? Isn't looking for specifics amidst a deluge of data a bit like searching for a needle in a haystack?"
No doubt, facilitating a usable, high-velocity exchange of health data through various information systems, devices, and applications would be nearly impossible – and considerably more expensive – without advanced cloud technologies.
The good news is that such technologies are now available through HIPAA Vault, in partnership with Google cloud. Our enterprise cloud hosting services and proven healthcare expertise provides the infrastructure and tools your organization needs to extract greater value from data, analyze it, and put it to work.
So, how do these technologies add value?

Unparalleled Resource Deployment
Migrating critical enterprise applications from virtual machines to containers modernizes traditional applications.
In contrast to old-school methods of spinning up a new virtual machine for one application – an underutilization of the machine's total resources – server migration extracts the key application elements from a VM so that each container possesses all the code and system tools needed to run it.
Containers give far more economy and flexibility therefore to the development process, as developers can run an entire copy of a production app on a development laptop system.
HIPAA Vault employs Kubernetes (K8s) – an open-source container system originally launched by Google – to choreograph these stand-alone, containerized applications from a single interface in various cloud deployments.
For example, one of our customers needed to significantly expand its infrastructure. Instead of opting for a traditional "single server" solution, K8s allowed us to offer a more elegant system that would permit continuous development, testing, and deployment of web applications – all without having to take their website offline.
K8s also provides seamless load-balancing based on traffic, which means we can set parameters so that the auto-scaling of servers won't go beyond preferred limits.

Unparalleled Workflow Orchestration
Cloud Composer is another available enterprise tool, providing fully-managed and integrated workflow orchestration. Enterprises can author, schedule, and monitor their workflow pipeline rather than focus on provisioning resources.
Cloud Composer improves efficiency by helping to keep projects on schedule. It allows for the creation of workflows that "connect data, processing, and services across clouds to give you a unified data environment" – whether on-premises, in a hybrid data environment, or fully within Google Cloud.
Additionally, Apache Airflow compatibility prevents lock-in and enables integration with a broad number of platforms.

Unparalleled Data Processing, with Scalability
Consider this example from a well-known repository of health expertise, the Mayo Clinic.
The top-ranked academic hospital needed to dramatically cut the time required to retrieve and analyze disparate sources of data, then harmonize it all to FHIR (Fast Healthcare Interoperability Resources) – a health standard for the exchange of electronic health records.
Enter Google's BigQuery. An enterprise data warehouse that is scalable, serverless, and cost-effective, BigQuery offers built-in machine learning to work across clouds, enabling further machine learning models to be built and operationalized.
Without such advanced automation, a typical data analysis would normally take weeks. BigQuery is able to perform the same analysis in only an hour.
This allowed Mayo Clinic's healthcare experts to spend far less time managing IT resources and focus more time on critical problem-solving – dramatically impacting efficiency and costs.
"Data is the fuel that you need for that innovation," says Vish Anantraman, M.D., Mayo Clinic's CTO. "And so with [Google's] Healthcare Data Engine, we're helping our customers do that innovation by providing the ability for them to scale and use their data for analytics and AI, even across all the different sources and different schemas and different formats."
BigQuery Analytics Hub enables real-time analytics and the secure exchange of data healthcare organizations need. It can analyze structured, semi-structured, and now unstructured data – both internally and across organizations – using simple SQL in a fraction of the time. Geospatial analysis also augments the workflows with location intelligence.

Unparalleled Data Security
Unfortunately, healthcare enterprises aren't the only ones seeking to extract value from data.
Unscrupulous actors value protected health information for its monetary value, eager to ransom or sell it on the black market if they're able to gain access to your systems.
Enterprise cloud initiatives, therefore, necessarily depend on secure, cutting-edge solutions.
HIPAA Vault's enterprise tools are carefully chosen, providing multi-layered protections with Google's world-class, "zero-trust" security and superior data protections built in. In this way, we're able to deliver maximum security at an affordable price.
Consider how Google is tested: with a massive global infrastructure and billions of users accessing their various cloud services every day, the cloud provider receives untold numbers of attack vectors every minute. This would surely overwhelm their system unless sophisticated security automation was designed-in.
"Our scale means that we see a huge volume of security threats from around the world, and this is knowledge we use to design preventative strategies to help protect consumer and enterprise customers," says Shannon Sullivan, a director at Google Cloud.
Further, an advanced, private network of globally distributed, state-of-the-art data centers, and a "security-by-design" cloud make Google perfectly suited to enterprise data needs. Before and after a product launch, a privacy team oversees automated processes that audit data traffic.
In addition to inside security, privacy, and compliance teams, outside experts are consulted to perform regular security assessments. Hundreds of world-class security specialists assess each attack to protect Google's customers.
Like Google, HIPAA Vault embraces a "zero trust" security approach in all our cloud solutions. The idea here is that no user or network should ultimately be "trusted," and all attempts to access a business system or application must be verified before any level of access is granted.
This extends to the sharing of sensitive data – both from "insiders" within your agency and external contractors – which also makes encryption a necessity.
Finally, a commitment to open-source (as opposed to limited, proprietary solutions) is another key to Google's ability to reduce risk – one which HIPAA Vault shares.
Open-source means competition and a global research community translates to "more eyes on code to spot potential vulnerabilities." Google then embeds these critical security innovations into its core platform.

Unparalleled Enterprise Partnerships
Extracting value from data depends on superior tools, in the hands of proven healthcare IT specialists. Our Google Cloud-certified technicians leverage years of healthcare and compliance expertise to perfectly blend these state-of-the-art tools into all your enterprise cloud hosting needs.
Our world-class team of cloud experts provides architecture framework and design guidance for optimizing enterprise cloud applications and workloads. HIPAA Vault's cloud practitioners utilize best practices derived from six categories that are continually assessed: operational excellence; security, privacy, and compliance; reliability; cost optimization; and performance optimization.
With unparalleled infrastructure and resource deployment, workflow orchestration, data processing, and unparalleled security and strict compliance requirements, HIPAA Vault offers enterprise cloud hosting solutions to healthcare that facilitate far more efficient ways of operating – all with our renowned 24/7/365 personal, dedicated service.
HIPAA Vault is a leading provider of HIPAA-compliant solutions, enabling healthcare providers, business organizations, and government agencies to secure their protected health information from data breaches, threats, and security vulnerabilities. Enterprise customers trust HIPAA Vault to mitigate risk, actively monitor and protect their infrastructure, and ensure that systems stay online at all times. For more information, call us at 760-394-6920, or visit our website at www.hipaavault.com
Skip to content