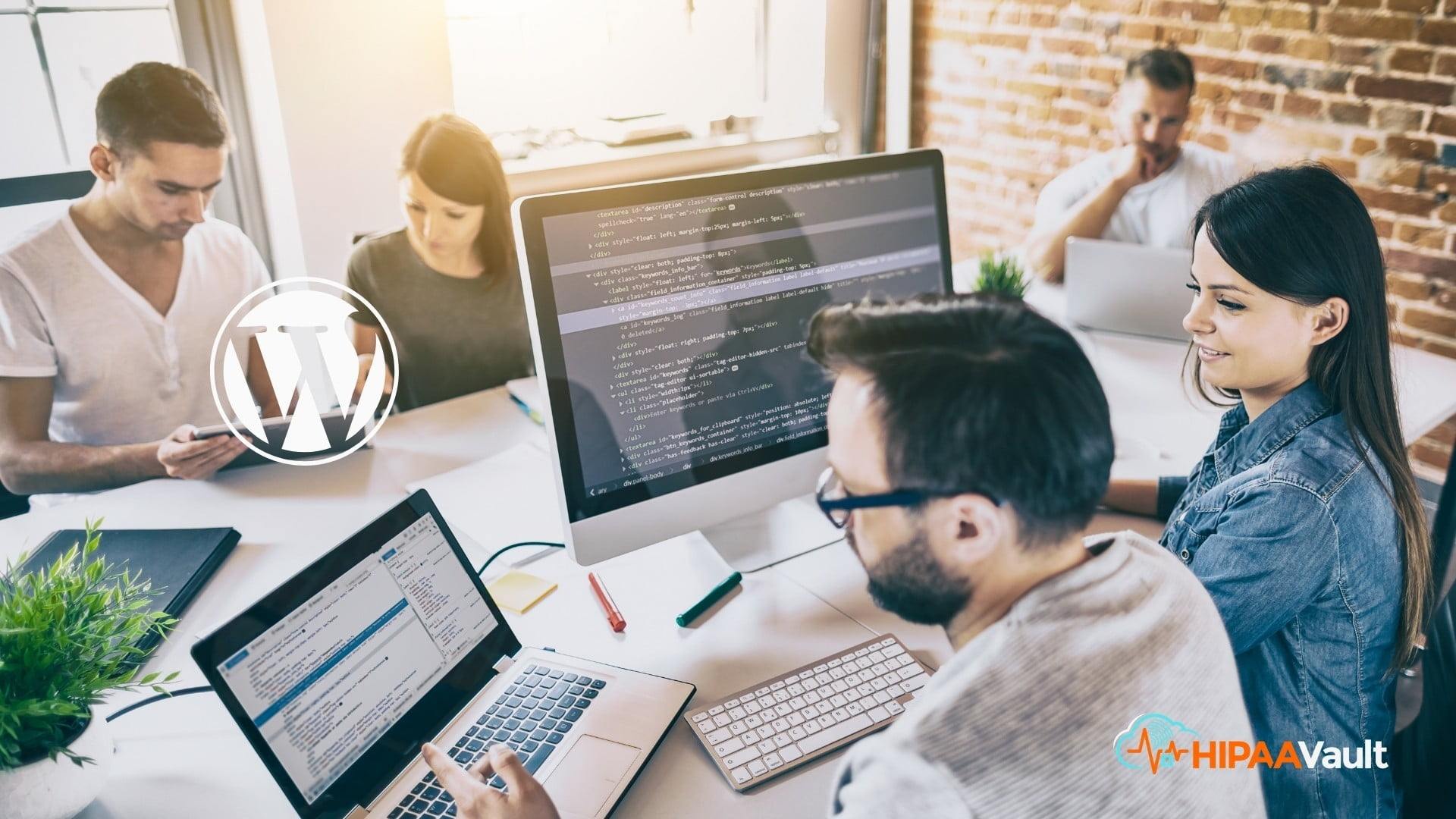 Today's healthcare organizations put a premium on positive engagement and patient satisfaction. As a healthcare website developer, you seek to foster this with flawless functionality and elegant features to improve the user's experience.
You do this by clarifying your brand, and what sets it apart; highlighting the provider's services clearly is also key. In the end, you hope to strengthen relationships and attract new clients, so the practice will thrive.
To achieve all this, you require a solid foundation. This begins with a secure infrastructure for handling electronically protected health information (ePHI) – one that preserves data integrity, availability, and privacy. Flexibility, speed, and cost efficiency are also critical. This is what HIPAA WordPress provides.
Still, you imagine that a HIPAA compliant infrastructure may be costly; you wonder if you can possibly build out the necessary safeguards yourself. Many developers have taken up the challenge, only to discover that meeting all the requirements for HIPAA compliance can be daunting. Thousands of hours later, mounting development costs, ongoing server security concerns, and looming audit requirements take their toll – and you've only just begun. 
The good news is our affordable, managed HIPAA WordPress solution ($49.95 per month, billed annually) is is designed to free you from time-consuming server and security concerns – the bedrock of a HIPAA compliant WordPress site – so you can achieve the secure, flawless user experiences that healthcare customers have come to expect.
Why a HIPAA-Secure Foundation? 
WordPress' popular presence on the web (millions of sites) makes it a highly visible target for malicious attacks. Healthcare sites are especially vulnerable, as hackers seek to gain control of protected health data and hold it for ransom, or sell it on the black market at a premium. Bots, brute force attacks, malware scripts, and more are all employed to gain access. 
Additionally, out-of-date WordPress versions, plugins, and themes create convenient "holes" for malware to enter, and increase the likelihood of a devastating data breach occurring. Lawsuits, costly fines, loss of business, and damaged reputations can result. A secure, HIPAA compliant WordPress is therefore indispensable for limiting your liability.
HIPAA WordPress includes critical security measures such as Apache server configuration and hardening, establishment of permissions and strong passwords, ongoing security updates, layers of firewall security, snapshots and database backups, and numerous other security services. 
These important managed services include:
New host installation, configuration, & optimization

Transfer of your existing web content

WordPress database connection, & migration of up to 2 databases

Requirement of admin credentials

Configuring of SFTP for secure updates & troubleshooting

Proven plugins for Force Strong Passwords & Two Factor Authentication

Updated versions of MySQL and PHP

Audit controls to log site access for any activity that involves ePHI

Scanning for malware & 24/7 monitoring

Our 24/7 dedicated live tech support 
HIPAA Vault's technical specialists are dedicated to providing the best support possible as you build your WordPress site, and enhance your customer's satisfaction. We ensure less than 15 minute response times for critical alerts, and 90% first call resolution. 
Questions about HIPAA WordPress? Give us a call: 760-290-3460, or visit us at www.hipaavault.com to learn more. 
HIPAA Vault is the leading provider of HIPAA compliant WordPress, enabling healthcare providers and business organizations to secure their protected health information from data breaches, threats, and security vulnerabilities. Customers trust HIPAA Vault to mitigate risk, actively monitor and protect their infrastructure, and ensure that systems stay online at all times. In addition to providing secure infrastructure and compliance for health companies, HIPAA Vault provides a full array of HIPAA solutions, including secure hosting, email, file sharing, and more.