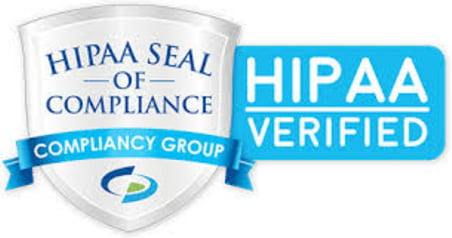 HIPAA Vault, in partnership with Compliancy Group, is proud to debut the new HIPAA Seal of Compliance Verification™. The HIPAA Seal of Compliance Verification is a powerful tool, issued to organizations that have implemented an effective HIPAA compliance program and advanced security protocols. HIPAA Vault has partnered with Compliancy Group to develop an extensive set of advanced security protocols. By addressing these security requirements in conjunction with The Guard, health care professionals can protect their sensitive data to the full extent of the law.
Compliancy Group's web-based compliance solution, The Guard™, has helped thousands of clients nation-wide Achieve, Illustrate, and Maintain™ total HIPAA compliance. "We provide cost-effective, HIPAA compliant cloud solutions, and our customers depend on us to keep their costs down," said Gil Vidals, CEO of HIPAA Vault. "By partnering with Compliancy Group to develop the HIPAA Seal of Compliance Verification, it shows our customers that we don't need to increase their prices in order to pay for high-cost certifications that don't provide them any stronger protection."
"There's no such thing as certification for HIPAA compliance–either from the government or third-party organizations," said Marc Haskelson, President and CEO of Compliancy Group. "That's why we've partnered with HIPAA Vault to create an independent verification for HIPAA compliance and data security that health care organizations can depend on."
The HIPAA Seal of Compliance Verification is a cost-effective alternative to high-profile security certification standards like HITRUST. Enterprise organizations have their pick of offerings on the market, but the HIPAA Seal of Compliance Verification is a comprehensive, cost-effective solution that small-to-mid-size practices can depend on.
About HIPAA Vault:
HIPAA Vault is a leading provider of HIPAA compliant solutions that enable government agencies, healthcare providers and business organizations around the world to secure their protected health information from data breaches, threats, and security vulnerabilities. At the core of HIPAA Vault' business is the managed solutions architecture that is included with every product and service. Advanced security measures are needed to ensure HIPAA compliance, and customers trust HIPAA Vault to mitigate risk, actively monitor and protect their infrastructure and ensure that systems stay online at all times. HIPAA Vault provides a portfolio of HIPAA compliant and managed cloud solutions. Visit, call, or follow HIPAA Vault: https://www.hipaavault.com
About Compliancy Group:
Compliancy Group simplifies HIPAA compliance so that health care professionals can confidently run their practice. The Guard™ is our simple, cost-effective, web-based solution. Users are guided by our team of expert Compliance Coaches™ to Achieve, Illustrate, and Maintain™ total HIPAA compliance. Visit https://www.compliancy-group.com or call 855.854.4722 to learn how simple compliance can be.