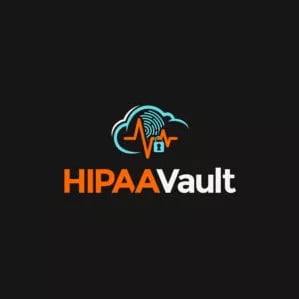 formerly VMRacks
PRESS RELEASE
By HIPAA Vault Newsroom
15 July, 2019
VM RACKS RELAUNCHES WITH NEW BRAND: HIPAA VAULT
REBRAND EMPHASIZES COMPANY'S FOCUS AS A ONE-STOP SHOP FOR HIPAA
San Marcos, California – – VM Racks, the low-cost leader of HIPAA compliant cloud and managed security services, announces today that the company will operate under the new brand name of HIPAA Vault. The new name reflects the MSP's growth from a leading provider of secure, HIPAA compliant solutions, into a comprehensive, "one-stop shop" and repository for all things HIPAA.
"Our customers love our world-class personal service, technical expertise, and superior responsiveness – all of which helps to ensure their sensitive data is safe in the cloud," says Gil Vidals, CEO of HIPAA Vault. "Yet they soon come to realize that striving for HIPAA compliance as a company depends just as much on them, in order to achieve the administrative, technical, and physical regulations that HIPAA demands for compliance. Because HIPAA Vault understands how overwhelming those regulations can be, our new, expanded product line is designed to simplify the process, while offering all the resources they need in one place. So whether it's cutting-edge, security awareness training for their staff, or online, HIPAA compliant forms to improve patient experiences and promote office efficiencies, or even state-of-the-art database oversight to improve performance and help maintain HIPAA compliance, HIPAA Vault has the solution they need."
Keeping protected health information safe from data breaches, threats, and security vulnerabilities – and doing it all at an affordable price – has always been the primary mission of VM Racks. And while the core of HIPAA Vault's business will continue to be the managed solutions architecture that is included with every product and service, this fresh focus and expanded product line will serve to support the advanced security measures on the customer side that helps ensure HIPAA compliance.
About HIPAA Vault:
HIPAA Valut is a leading provider of HIPAA compliant solutions, enabling healthcare
providers, business organizations, and government agencies to secure their
protected health information from data breaches, threats, and security
vulnerabilities. At the core of HIPAA Vault business is the managed solutions
architecture that is included with every product and service. Advanced security
measures are needed to ensure HIPAA compliance, and customers trust VM Racks
to mitigate risk, actively monitor and protect their infrastructure and ensure that
systems stay online at all times. HIPAA Vault participates in HUBZone, SBA 8(a)
Certified Small Disadvantaged Business, GSA, and DBE programs. Visit, call, or
Follow www.hipaavault.com