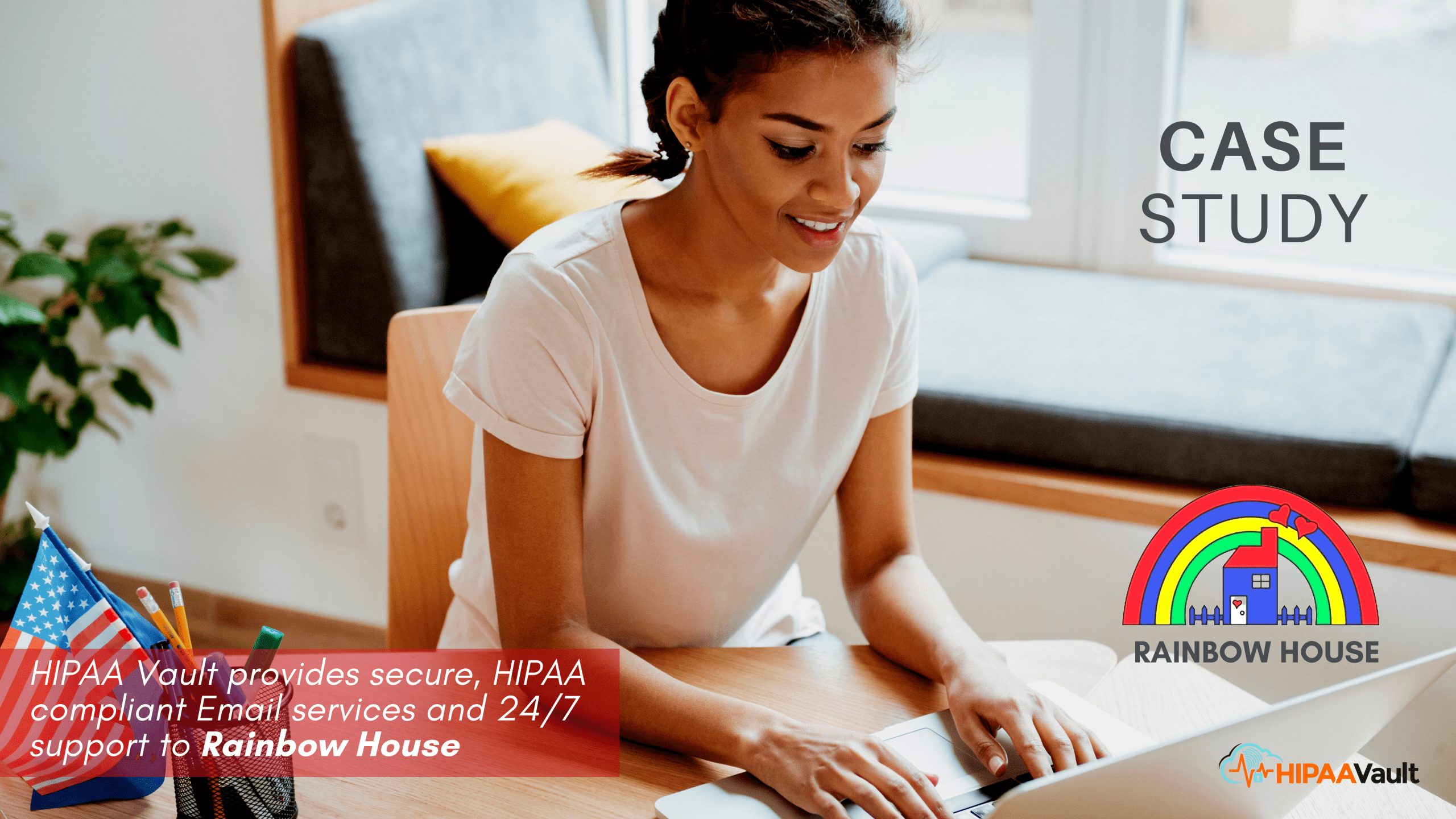 HIPAA Vault is proud to support Rainbow House, a non-profit Emergency Shelter and Child Advocacy and Assessment Center, providing secure, HIPAA compliant email services.
Rainbow House's comprehensive services are designed to help restore, heal, and rebuild the lives of children and families. Their multidisciplinary team seeks to provide peace and normalcy in the aftermath of significant difficulties like homelessness and abuse so that families can heal.
Challenge
Like all healthcare organizations subject to HIPAA, Rainbow House needed to ensure that all protected health information (PHI) for their clients – including communications, transmission, and storage of PHI – remained private and secure. However, the support response time from their existing email provider was unsatisfactory, and the speed of the email servers and client (software application) was sub-par. Frequent downtimes were also an issue.
Solution
HIPAA Vault provided Rainbow House with a user-friendly email solution that integrated seamlessly with their existing email structure. Sensitive emails are now encrypted before they leave their inbox and remain protected in transit, enabling protected health information to stay private, without the need for installation of additional client software.
With HIPAA compliant Outlook Office 365, Rainbow House enjoys unique data-loss prevention controls, unlimited archive storage, and two-factor authentication for an additional layer of security. 24/7 dedicated live support is also standard.
Outcome
Since choosing HIPAA Vault over a year ago, Rainbow House has doubled its users and we've been there every step of the way to help them scale as needed.
"Rainbow House is a confidential place for youth who are in foster care and need a secure, safe place to heal," says Mia Kimber, Executive Director.
"Our records and all correspondence need to be tightly secured for the protection of our youth. HIPAA Vault expertly fills this need through their HIPAA compliant email; we never have to think twice about what we're sending because we know HIPAA Vault has our back while we protect the children."
HIPAA Vault's compliant email and personalized, dedicated service is well-suited for protecting the sensitive information of the families and children that Rainbow House serves.
If you'd like to donate to Rainbow House, please visit: http://rainbowhouseinc.org/donate
Contact
Rainbow House: 770-478-6905; admin@rainbowhouseinc.org
Skip to content