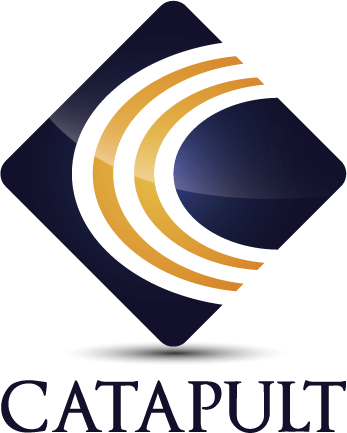 By Stephen Trout
San Marcos, CA., September 4, 2019/PRNewswire/ – – Etica Inc. dba HIPAA Vault, an 8(a) certified, HUBZone awarded company and low-cost leader in HIPAA compliant cloud services, today announced that it has entered into a Small Business Administration Mentor-Protégé arrangement with Catapult Federal Services, LLC. Catapult provides a wide-range of professional services and engineering resourcing capabilities to federal agencies. The two companies have formed a joint venture called "Catapult FedCloud" that combines their respective areas of expertise, and offers public sector clients a cost-effective and proven cloud hosting and health IT services partner.
"This unique partnership will bring a perfect blend of technical expertise and agile support services to our federal customers. Our first priority is to understand our client's unique mission, and work with them to apply a custom cloud solution that will increase cost efficiencies while reducing operational risk," says Gil Vidals, of Catapult FedCloud. "Together, our dedicated team will work with our clients to translate ordinary business relationships into trusted partnerships."
About HIPAA Vault
HIPAA Vault is a leading provider of HIPAA compliant solutions, enabling healthcare providers, business organizations, and government agencies to secure their protected health information from data breaches, threats, and security vulnerabilities. At the core of HIPAA Vault's business is the managed solutions architecture that is included with every product and service. Advanced security measures are needed to ensure HIPAA compliance, and customers trust HIPAA Vault to mitigate risk, actively monitor and protect their infrastructure, and ensure that systems stay online at all times. In addition, HIPAA Vault is able to provide agile private, hybrid, and public FedRAMP compliant cloud, and participates in SBA 8(a), HUBZone, GSA, and DBE programs. For more information, please visit our website at www.hipaavault.com.
About Catapult Federal Services, LLC
Catapult Federal Services, LLC provides nationwide technical services and solutions to federal agency customers, commercial industry partners and non-profit organizations. Catapult's service delivery is tailored to align with each customer's unique needs, and designs solutions that will optimize technical environments, increase cost efficiencies and reduce operational risk. Catapult has expertise in cybersecurity, data analytics, modern software development, systems engineering, infrastructure support, and asset management services. For more information, please visit our website at www.catapultfs.com.
For More Information, Contact:
Catapult FedCloud
info@catapultfedcloud.com
HIPAA Vault
support@hipaavault.com
Catapult Federal Services, LLC
info@catapultfs.com
Related Links:
www.catapultfedcloud.com